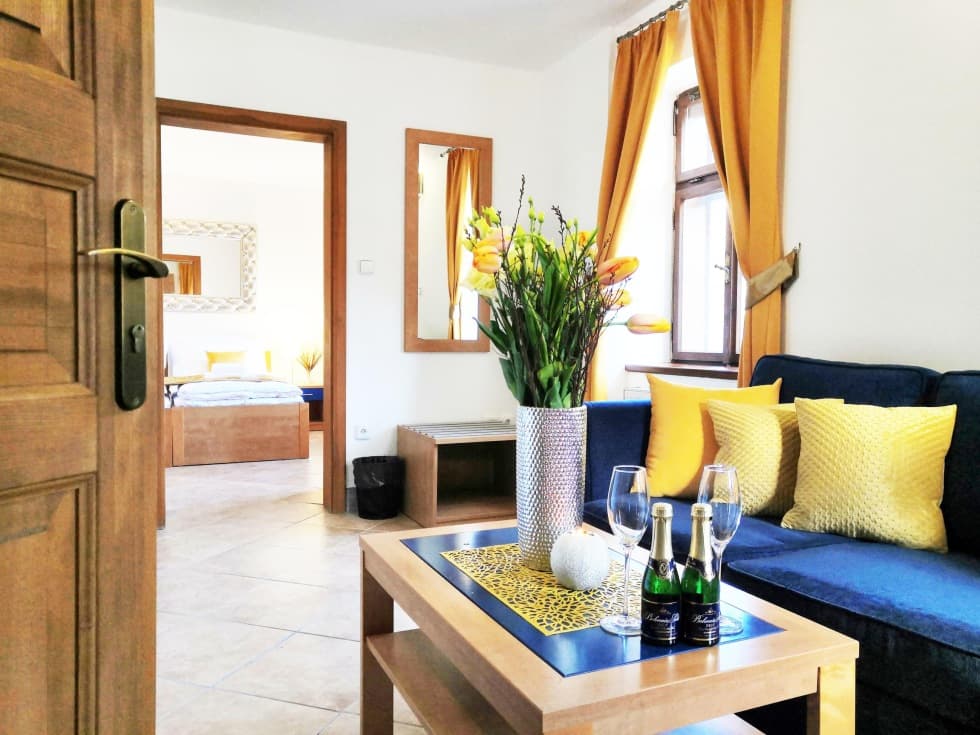 Accommodation near Castle and Chateau Český Krumlov
The pension has seven fully and elegantly equipped rooms in various categories, including one spacious suite with kitchen, which is perfect for families with children. In the category of Mezonet (maisonette) Apartment type, which will delight all lovers of maisonettes, we can offer you a total of two rooms.
The Deluxe room and Deluxe Atic room categories will embrace you with a feeling of comfort and uniqueness. As another option, there are two smaller rooms in the Standard category, which will not impress you with their size, but like all other categories, they look very cosy and authentic.
Therefore, our hotel is located in the heart of the urban conservation area, the rooms are not air-conditioned yet. We are working on the solution and we will be happy to lend you a table fan.